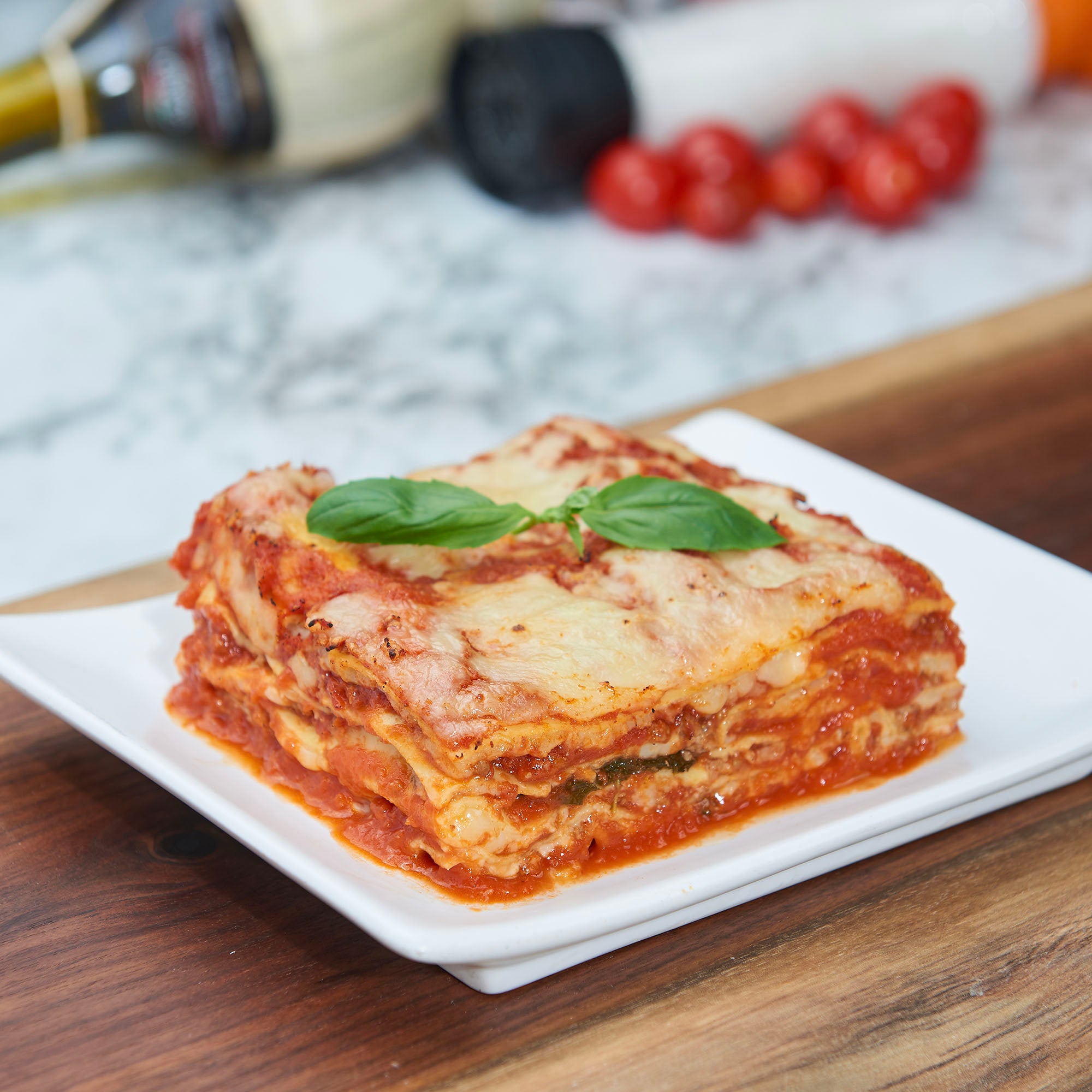 Meat Lasagna
cook time: 1 hour
serves: 12 people
ingredients
4 cups of shredded mozzarella cheese
½ cup shredded parmesan cheese
1 teaspoon salt (to taste)
2 tablespoons tomato paste
1 teaspoon Italian seasoning
¼ cup freshly chopped parsley
Preparation
1. Preheat your oven to 350°F. While the oven is preheating, boil water in a pot with salt and olive oil. Once you have a rolling boil, prepare your pasta, and cook it to al dente according to package directions.

2. In a separate pan, begin the meat sauce by browning onion and garlic, and then add the beef and sausage. Cook over medium-high heat until the meat is fully cooked.

3. Stir in the pasta sauce, tomato paste, and Italian seasoning into the meat. Let the meat sauce simmer for five minutes.

4. While the meat sauce is simmering, it's time to create the cheese mixture. In a bowl, combine mozzarella, parmesan cheese, 2 cups of ricotta, parsley, and an egg. Remember to save some cheese for the lasagna topping!

5. Now it's time to build the lasagna! Add a cup of the meat sauce to a 9x13 inch pan, then top it with 3 lasagna noodles. After that, add a layer of 1/3 cup of the cheese mixture. Repeat these layers two more times and then finish the lasagna with 3 noodles and the remaining sauce.

6. Cover the lasagna with foil and bake in the oven for 45 minutes.

7. Then, after 45 minutes, uncover the lasagna and top it with the remaining cheese. Bake the lasagna for an extra 15 minutes or until the cheese is melted and bubbly.

8. Take the lasagna out of the oven, and let it rest for 10-15 minutes before digging in.

9. Enjoy!